A NOTE ABOUT WATERPROOF VINYL
Many of today's luxury vinyl floors are 100% waterproof, making them a low-maintenance flooring choice that works well in basements, bathrooms, dens, and kitchens alike. One thing to remember is that just because a surface is waterproof, that doesn't mean you should allow liquid spills to sit for long periods of time. Promptly wipe up any messes as soon as possible.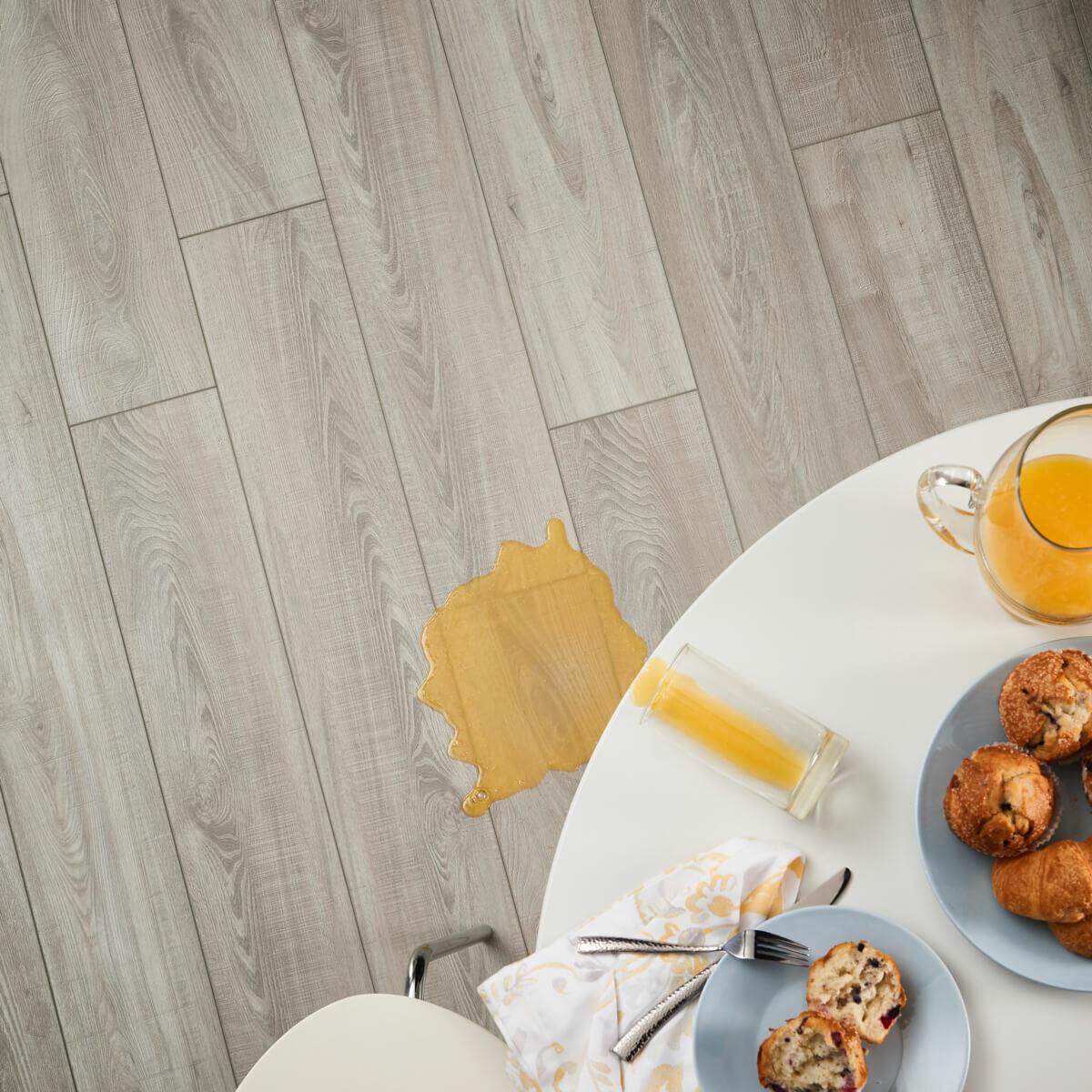 DEALING WITH SPILLS
If your floors need more than just a dry surface clean, use a manufacturer-approved cleaning solution and follow its guidelines. For most approved cleaning solutions, you'll just need to spray the affected area and wipe your surface dry without any unnecessary rinsing or washing.
Common household spills can be mopped up with a micro-cloth and, once dry, followed up with a manufacturer-approved hard surface floor cleaner to keep your floors looking great! For tougher household messes like wax, gum, or nail polish, consult with your manufacturer's guidelines for approved stain removal tips.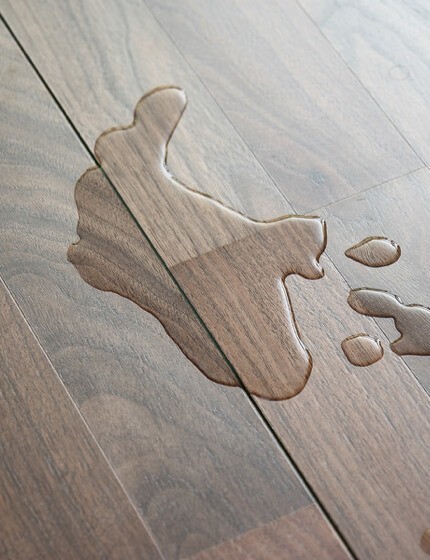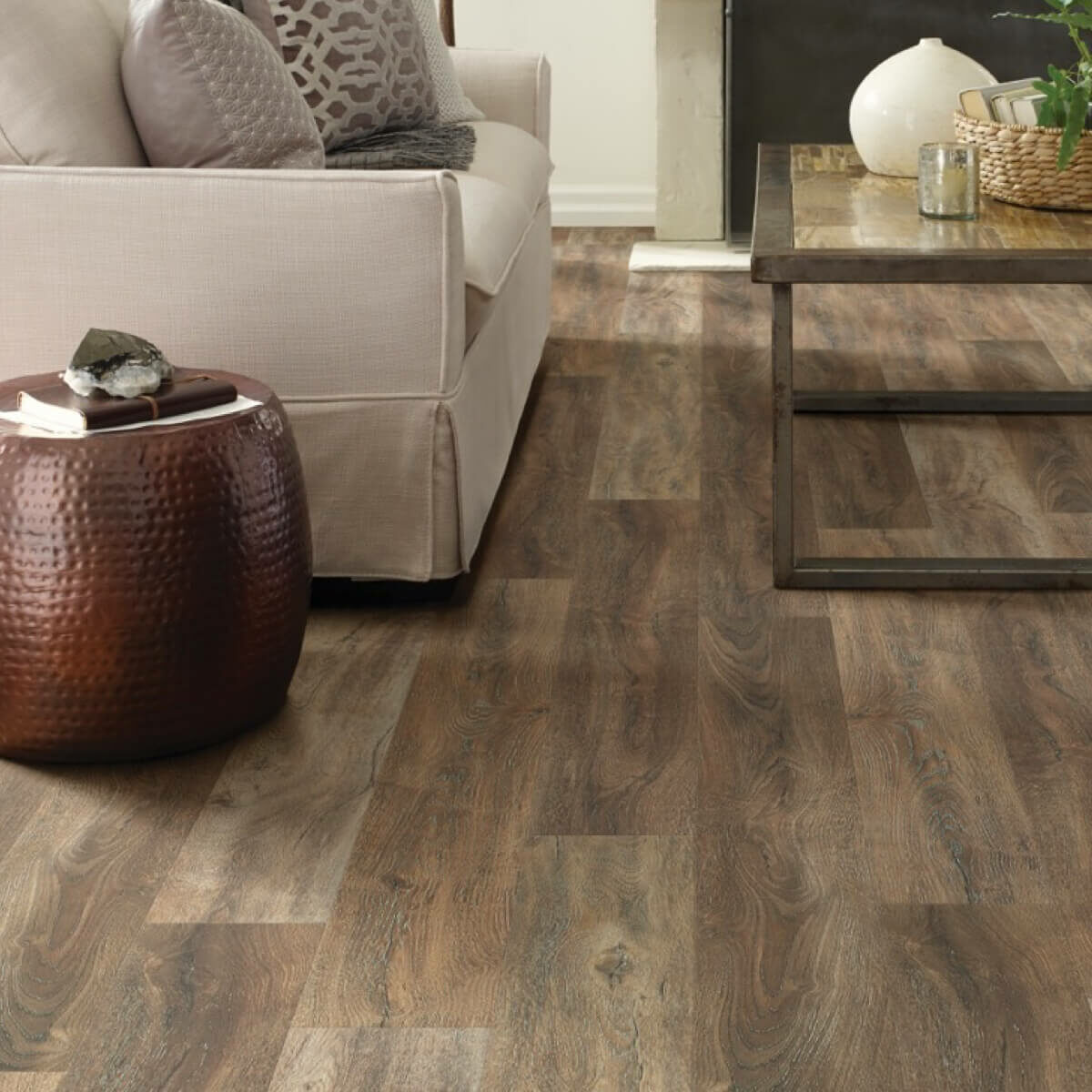 STOP BEFORE YOU SHOP
Below is a list of additional care and maintenance tips & stain removal resources to help keep your luxury vinyl tile and plank flooring looking beautiful.