GETTING READY FOR YOUR INSTALLATION
Preparation is important for a successful carpet installation. While you should consult with your Cherry City Interiors specialist for full preparation instructions, you can expect that our team will offer to move your furniture, remove your existing floors, and prepare your subfloor before laying carpet.
We may ask you to remove certain décor & small household items from the room ahead of time. We also recommend that you complete any painting in advance to avoid the potential of dripping on your new carpet.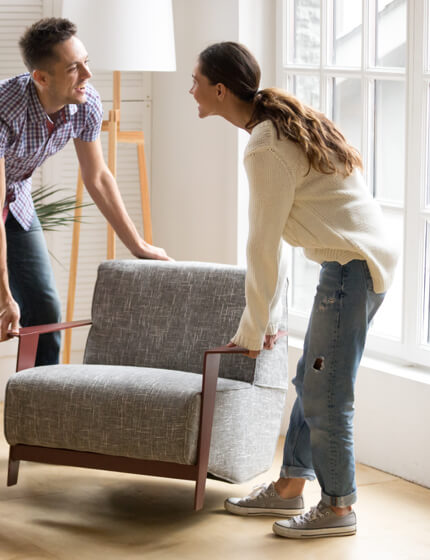 DURING AND AFTER YOUR INSTALLATION
An adult member of your household (18 years of age or older) should be available to greet the installation crew and show them to the work area. For everyone's safety and to help the project go smoothly, keep any children or pets away from the work area until the job is done. Feel free to ask your lead installer any questions you might have about the project & get when you can expect to resume the use of your newly carpeted rooms.
CARPET CARE & MAINTENANCE
Once installation is complete, proper maintenance will be your responsibility! Protect your investment & ensure that your carpet lasts for many years by practicing proper carpet care. Consult our guide for tips & more.