NO MATTER YOUR STYLE, THERE'S A LAMINATE PRODUCT FOR YOU
Laminate has come a long way over the years. New technology & manufacturing techniques have upped the game with photorealistic visuals and durable construction.
Modern laminate floors are built to be beautiful while keeping up with a busy family. A quality laminate surface can withstand the daily toll of heavy traffic, high heels, pet nails, dropped dishes & more, making it a great option for folks who need a low-maintenance floor that looks great.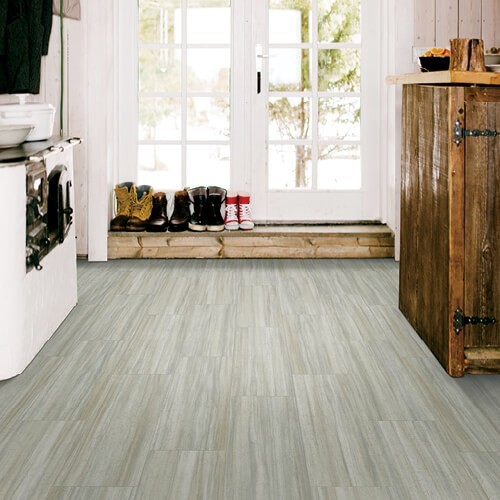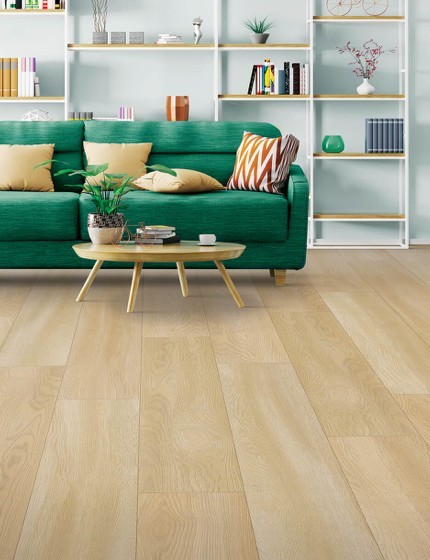 FEATURED LAMINATE PRODUCTS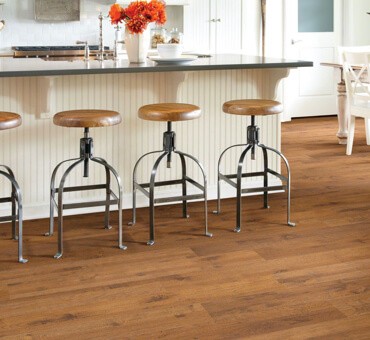 Winchester Hickory - St. John's Hickory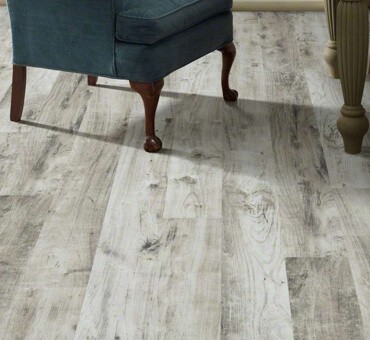 Colonial - Wave Crest
Grand Mountain - Mystic Gray oak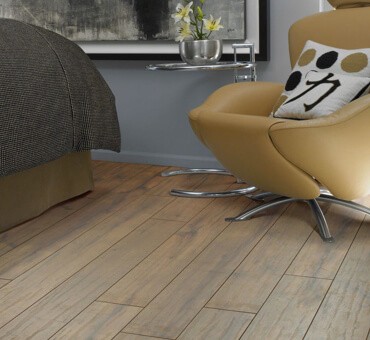 Timberline - Corduroy Rd Hickory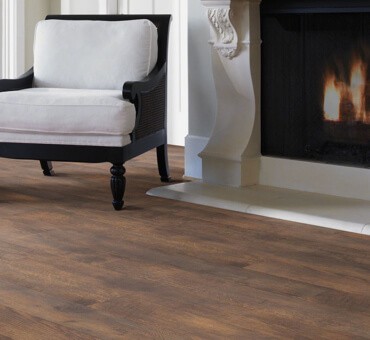 Vintage Painted - Wine Barrel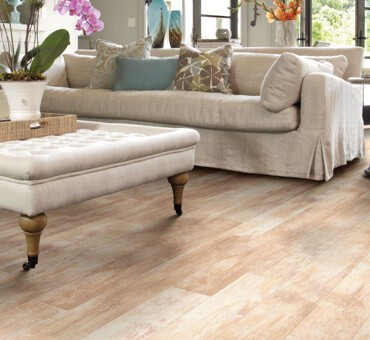 Vintage Painted - Ice House
The layers of laminate
Laminate is a composite core made up of layers of wood & synthetic material with an image of hardwood, ceramic or stone affixed to the surface. On top of that visual layer is a clear finish that resists scratching & denting better than laminate's genuine wood or stone counterparts. Advanced embossing techniques lend an even more realistic effect with textured surfaces.
LAMINATE CARE & MAINTENANCE
Without a proper care & maintenance routine with the right cleaning products, laminate floors may lift, swell, or warp. Prevent damage by following our expert laminate cleaning guide, featuring all the tips & tricks you need to preserve your floor's lifespan.
Laminate is often less expensive & easier to install that other types of flooring, thanks in large part to the patented locking system that helps each plank snap together seamlessly – which also gives them protection from moisture damage.
While installing laminate is simple, we still recommend the use of our certified installers to ensure that your subfloor is properly prepared & that your warranty remains intact.