ABOUT VINYL
Often called resilient flooring, luxury vinyl is a hard surface that photo-realistically simulates the looks of real hardwood, tile & stone. Vinyl is also easy to maintain, making it a great choice for areas that are regularly exposed to foot traffic or moisture.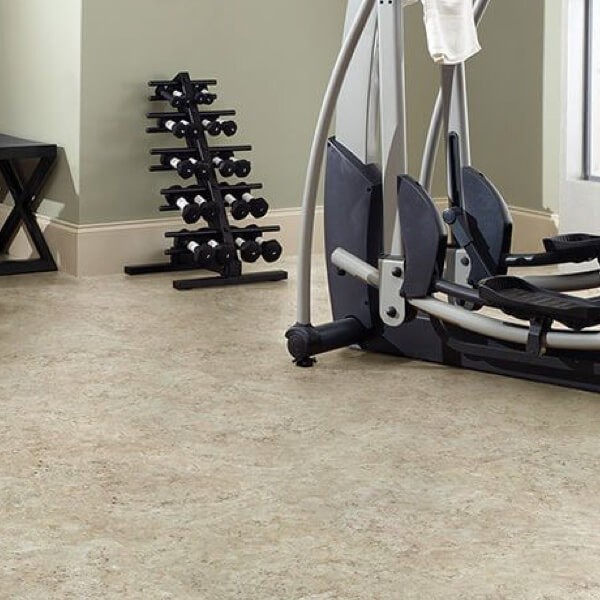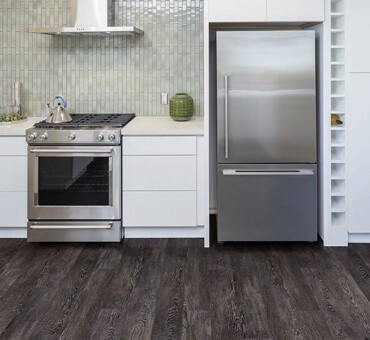 COREtec® One - Carlisle Oak
COREtec® Plus - Boardwalk Oak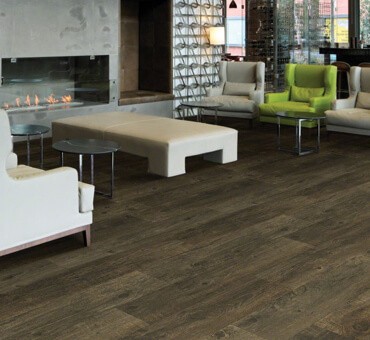 5th & Main City Lights - Split Rail
COREtec® Plus - Pinyin Bamboo
Classico Plus - Grigio
Uptown - Michigan Avenue
DIFFERENT TYPES OF VINYL
Sheet vinyl is a functional, versatile flooring solution that gets installed in large pieces that are seamed together in a manner very similar to carpet. You'll find sheet vinyl in a variety of colors and styles ranging from traditional stone to geometric tile patterns.
Luxury vinyl tile & plank are relatively recent additions to the flooring industry. They can be installed at any grade with minimal subfloor preparation. These floors are high-performance, water-resistant surfaces that are easy to repair. Because installation can be done "floating" style without adhesives, individual planks or tile can be snapped in to replace damaged ones.
Some vinyl floors fall into the category of WPC, which can mean a few different things depending on who you ask. WPC stands for wood plastic composite but is also used to mean waterproof core. These floors are fully waterproof, often made from recycled materials that won't warp, even when fully immersed. Incredibly stable & resistant to mold and mildew, these floors are equipped with a cushioned backing to aid in shock absorbency, noise insulation, and general comfort underfoot.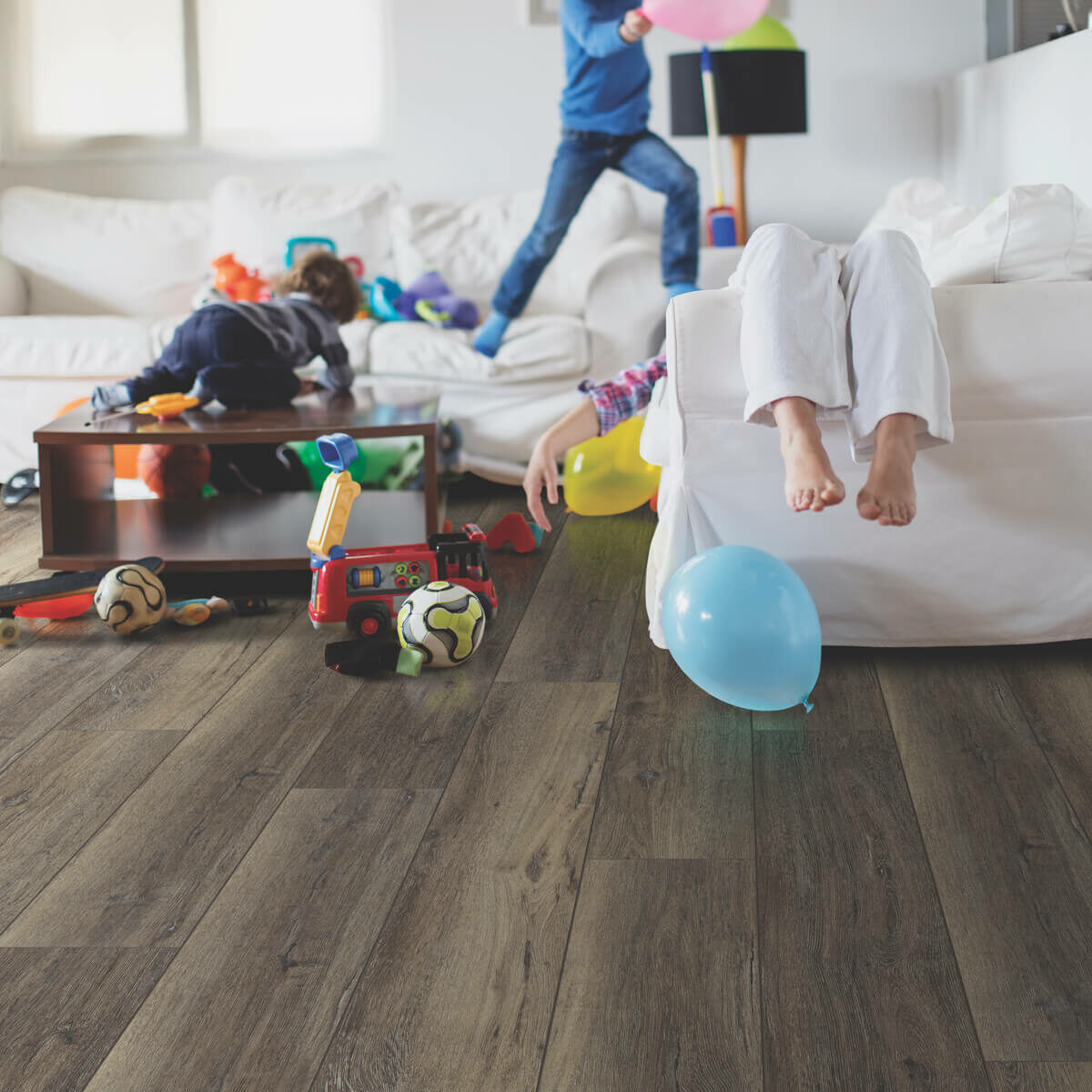 Prevent unsightly & dangerous lifting, swelling, or warping by practicing proper care and maintenance techniques. Using the correct floor cleaning tools and products, you can extend the longevity of your floors and protect your investment. Find out how to clean your luxury vinyl floors with our easy to follow care guide.
Opting to use Cherry City Interiors & Design's installation services will ensure that you get the best workmanship every time. We properly prepare your subfloor to ensure the successful installation of your new resilient flooring & adherence to your warranty.
Find out more about our installation process and how you can prepare for your new vinyl floors.