ABOUT CARPET
Carpet is a versatile flooring option. It offers warmth underfoot, a soft & comfortable surface to walk & sit on, insulation from temperature & sound, and easy maintenance.
Carpet is made up of individual strands of fiber, typically wool yarn or a synthetic material like nylon, polyester, or triexta. You'll be able to choose from styles with varying fiber pile heights and density, which refers to how closely packed the strands are to one another. High-density carpet tends to be stronger. Some carpet fibers also feature built-in stain resistance, making carpet a great choice even for families with pets or young children.
Finally, consider the texture you want from your carpet surface. Looped pile is made up of large, uncut loops. These are denser but also more susceptible to snags. Plush carpet is made up of soft, tightly twisted fibers that resist dirt. Twist or Frieze fibers offer a softer, more casual look that is like shag but with shorter pile height.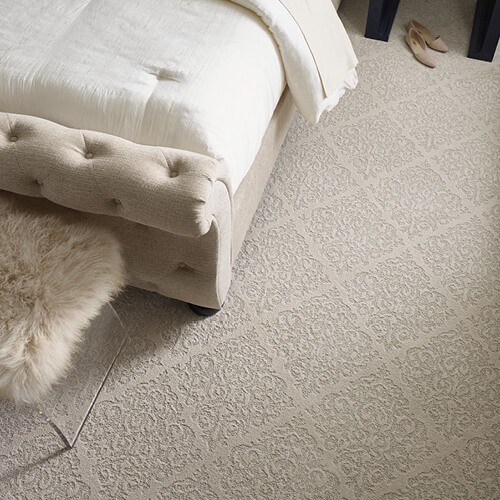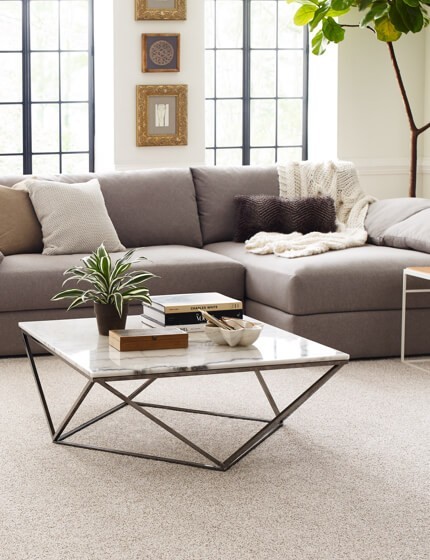 After Hours - Demure
Caress - Glacier Ice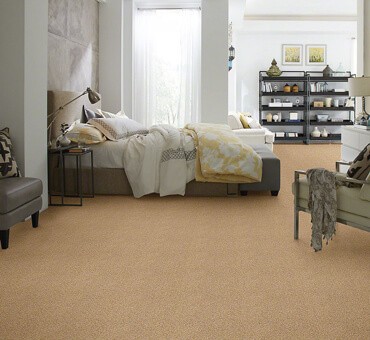 Acadia Park - Farro
Caress - Chateau Fare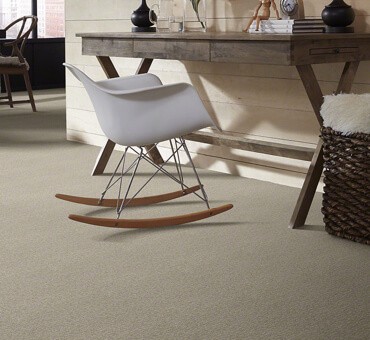 Avio - Heather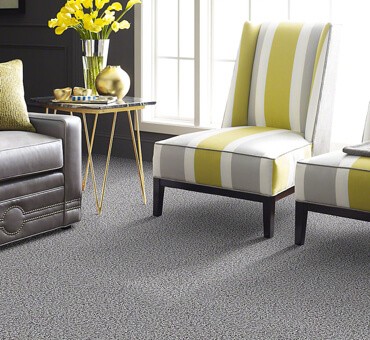 Bling - Arctic Dawn
Custom Rugs & Runners
Choose your favorite carpet style from our wide selection and we can custom-bind a new area rug for you, right in our store! You can customize a rug of any size, shape or color to match your existing decor or to fit in to a redesign!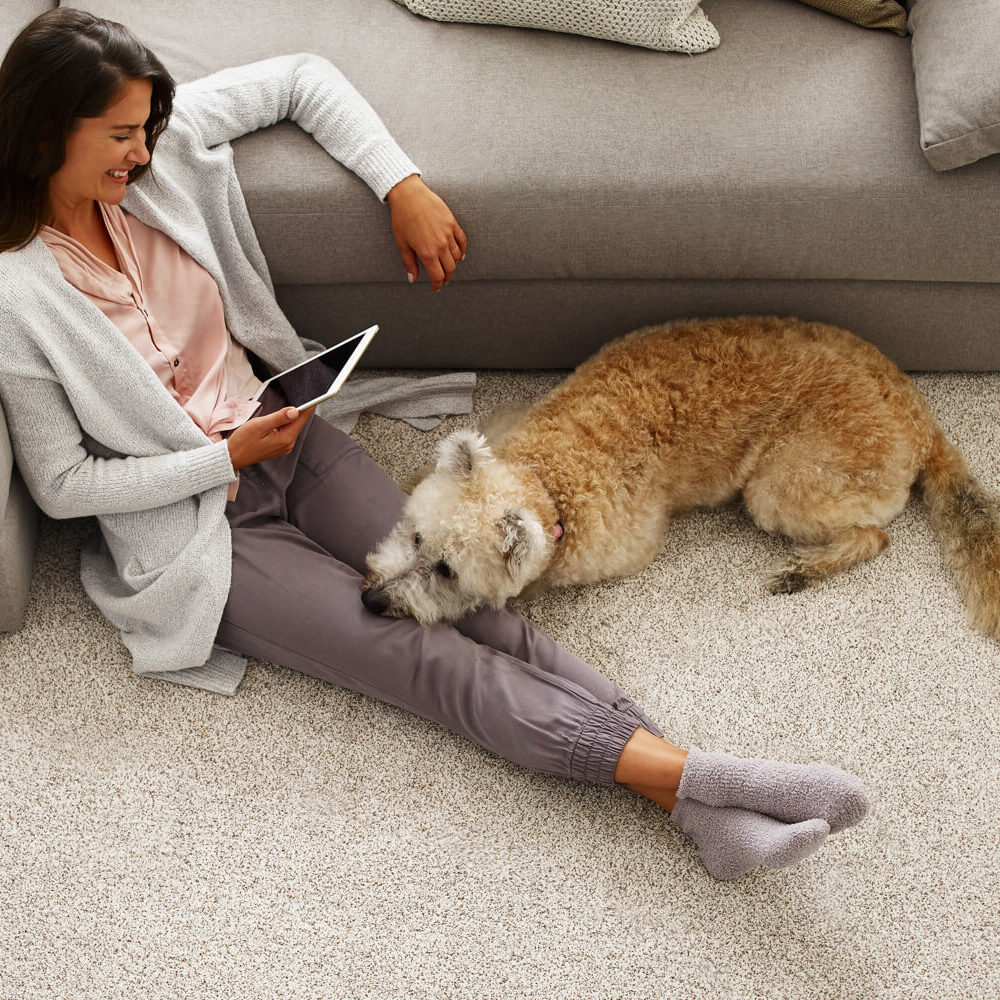 CARPET CARE & MAINTENANCE
While carpeting can be easy to care for, it's important to use the proper cleaning products & techniques to ensure you don't void your warranty and that your floors still look good as new for many years to come.
Find out how to preserve the lifespan of your carpets by following our team's simple care and maintenance guidelines.
Cherry City Interiors employs a team of seasoned experts for the installation of your new carpet. Our installation team always ensures complete customer satisfaction, and our professional workmanship is guaranteed to last.